January 9th, 2014 :
One of her best photos i think.
VB tweeted : 'Thank u @wallpapermag for inviting me to judge this year's #designawards Out today! x vb pic.twitter.com/C9frLysXSB' & they tweeted back '@victoriabeckham A pleasure. Thanks for stepping into the judge's seat and crowning this year's winners #designawards'
January 11th, 2014 :
1* very chic at JFK airport :
2* visiting an art gallery in New York wearing Gianvito Rossi python pumps :
3* Metropolitan Museum Of Art & then at JFK airport :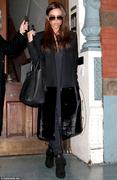 January 17th, 2014 :
dinner party with Giancarlo and Valentino :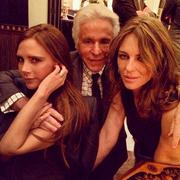 February 3rd, 2014 :
London Heathrow ..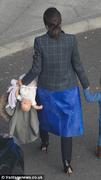 February 4th, 2014 :
New York ..

Harper looks a lot like her daddy

February 9th, 2014 :
after VB's fashion show in New York :
February 23rd, 2014 :
Cape town :
1*
nice top ..
2*
Victoria Beckham has slipped into South Africa to do charity work.

The former British singer, known as Posh Spice, was spotted in dark slacks and a crisp white shirt at Cape Town's five-star Mount Nelson Hotel this afternoon.
nice look.
3* Victoria took in an educational trip to the Children's Infectious Disease Clinical Research Unit.
Victoria also posed with staff from the Mother2Mother programme at the Delft Community Health Centre in Cape Town
Victoria took a tour with some of the staff during a site visit to Tygerberg Hospital
Victoria talked to Mothers2mothers mentor Nozi, at home with her daughter and UNAIDS project workers
February 26th, 2014 :
Selfridges, London :
February 28th, 2014 :
Printemps; Paris :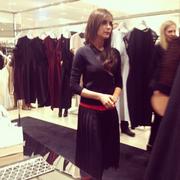 March 1st, 2014 :
1* leaving Paris ..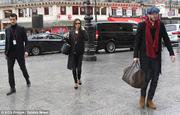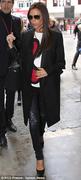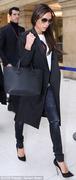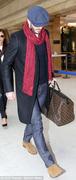 2*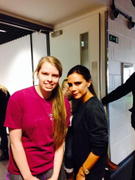 March 3rd, 2014 :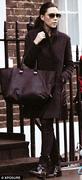 March 12th, 2014 :
Q&A : Victoria was invited by Principal, Susie Forbes, to talk to the students on Wednesday :